Introducing Therapy Balm No1:
Calm Balm
A delivery system of goodness for the support of a salubrious life. Heard many times in my therapy practice:
"If I could bottle this feeling, I would!"
So I did.
Calm Balm utilises a formula of essential oils scientifically proven to reduce symptoms of psychological and physical stress, as well as improve sleep.
Freshly handmade in small batches by myself, a Tisserand Institute certified formulator, at our natural health practice in Falmouth.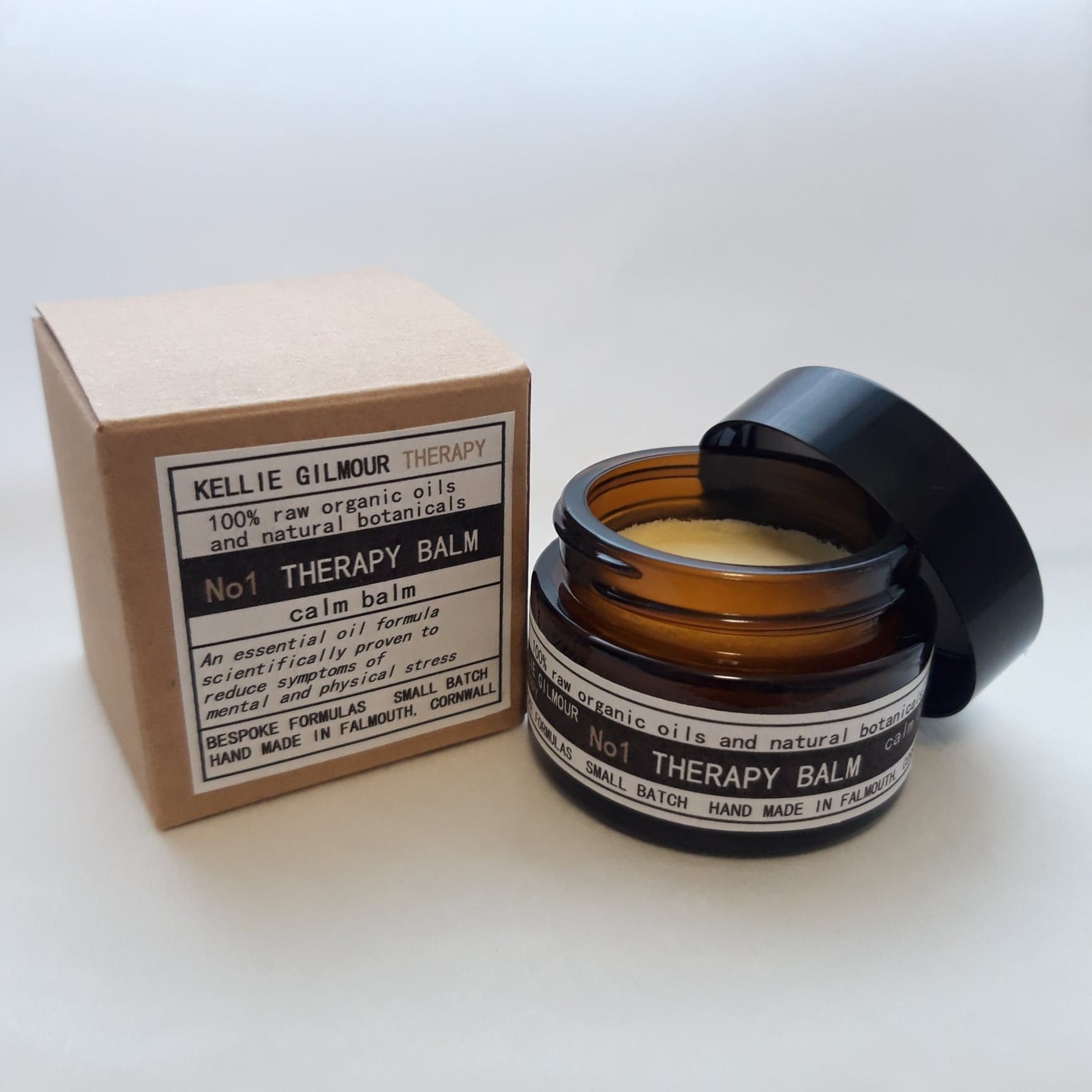 "Calm Balm is a beautiful product, the scent is deeply nurturing and grounding, as someone with a very sensitive system I was able to use the balm with no reactions. It really helped me during a highly stressful time, calming my autonomic nervous system.
It is also good for those moments of wakefulness in the early hours again calming a busy mind and enabling rest."
D0, Queen's Nurse
*scientifically tested essential oils formula, proven results:
"an effective intervention that reduces psychological stress responses and serum cortisol (stress hormone) levels"
"blood pressure, pulse, subjective stress, state anxiety and serum cortisol levels were significantly statistically different"
"effective for improving sleep quality"
"sleep quality of participants receiving the oils was significantly better than the sleep quality of participants receiving a placebo oil"
*organic, raw, cold-pressed or steam distilled ingredients
Ensuring optimum delivery of the active beneficial compounds for a nutrient packed balm.
With 'Soil Association' certified ingredients : extracted purely from plants grown without pesticides and in support of agroecology, nature friendly farming and healthy connections between farmers and their community.
*zero additives or preservatives, plant based
I would rather you not absorb preservatives or stabilisers along with this fresh, unadulterated plant-based goodness, so my balms are oil based for natural preservation of nutrients and active compounds and all ingredients are 'Vegan Society' certified.
*cruelty free
Tested on my human friends, not our furry friends. All ingredients are 'Cruelty Free International' and 'Leaping Bunny' certified.
*hand made, small independent business
Formulated and freshly made to order by myself, a Tisserand Institute certified formulator, in small batches at our natural health clinic in Falmouth, Cornwall.
A word from Kellie:
"Studying with Robert Tisserand - one of the world's leading experts in the therapeutic science and setter of industry standards for the safe use of plant essential oils - along with the amazing Tisserand Institute instructors, was an awe-inspiring insight into the world of natural medicine.
I feel privileged in being able to offer my clients wholesome, natural and safe solutions, backed by scientific study to prove the beneficial effects in the support of physical and mental health and well-being."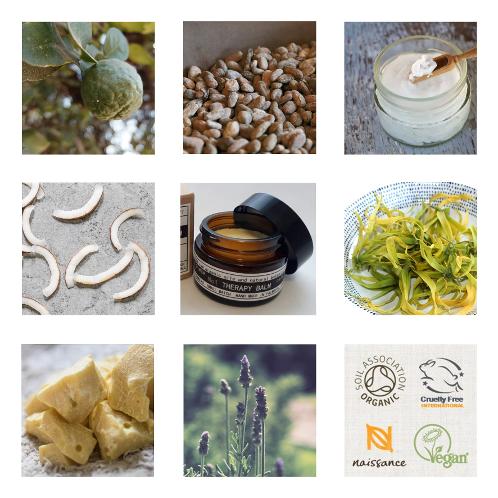 "Kellie formulated a bespoke balm for me: as soon as I pick up the scent a beautiful 'alert calmness' takes over, if that makes sense! Awake but relaxed, and capable, like everything is doable - it takes away the panic of intense urgency to do everything at once and all becomes achievable, with a delicious walk-in-the-woods aroma"
DR, Artist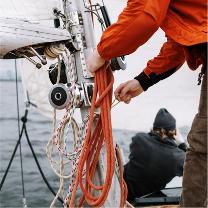 No2 All Hands On Deck
A formula created by myself for my sea-faring, guitar-playing, beer-brewing buddy. Inflammation, pain and immobility in the joints of his hands became frustrating and restricting- not any more! With a foundation of Shea, used for centuries in west Africa for the treatment of aches, strains, arthritis and notably by village drummers to protect their hands during hours of rigorous use, there is plenty of scientific evidence to back Shea's effectiveness on inflammation too.
Not just for string-plucking, ale-tapping deck-hands, my human guinea-pigs (never furry four-legged ones, of course) have reported quick recovery for many other joint and muscular aches,
The Shea that I use in this balm is sourced from a women's cooperative in Ghana, supporting their local community of over 2400 individuals, solely through the manufacture of Shea. Hand produced in it's purest form, as unrefined as it possibly can be, it is regarded as some of the best quality Shea in the world.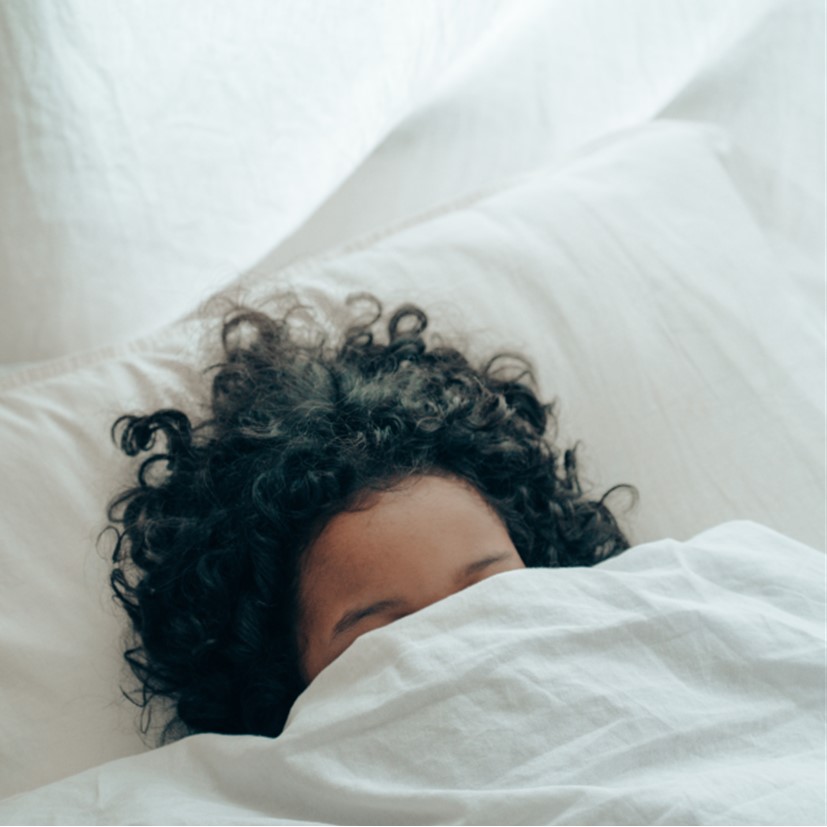 No8 Snoozzz
Adapted from the original Calm Balm formula of essential oils, already proven "effective in improving sleep quality" in a number of scientific studies, for balm No 8 Snoozzz I have also added EOs with compounds shown to have "marked sedative effects" in studies with participants of all ages including sufferers of insomnia, as well as "higher vigour the next morning" reported after use of specific botanical oils included in this blend.
The Sleep Charity UK says: "Regular poor sleep puts you at risk of serious medical conditions, including obesity and diabetes and an increased risk of stroke and heart disease. Lack of sleep also suppresses your immune system making you more vulnerable to infections and metabolic and hormone changes. Chronic sleep debt can also have a seriously damaging effect on our mental health."
If sleep is a problem for you, check out: The Sleep Mentor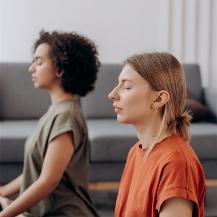 No11 Now & Zen
There is so much evidence now backing the therapeutic effects of meditation on physical, mental and emotional health, it can no longer be ignored as a massively beneficial tool in the maintenance of physical and mental well-being for anyone/everyone.
Being a meditation tutor, it's my job to help people find a meditative practice that suits the individual and their lifestyle, wading through the myriad of techniques from Mindfulness to mantras, Transcendental to transformational, and to complement this I have developed a balm that can enhance the meditative process (whichever you choose).
Selecting botanical essential oils traditionally used for centuries for meditation, prayer and a well grounded but spiritually connecting experience, I have also chosen EOs proven in more recent studies to help with focus and concentration. Using the balm gives myself a 'cue' to meditate and reinforces the habit-forming process, in support of a regular and productive practice.
For more info on meditation visit: Falmouth Meditation
No6 Baby Balm
As pure as pure can be. Naturally gentle but effective emollients for baby soft skin at any age!
100% organic and of course, zero preservatives and fragrance free, a blend of unrefined botanical oils in a base of what is regarded as some of the best quality Shea Butter in the world.
The Shea I use in this balm is hand produced and in its purest naturalform, sourced from a women's cooperative in Ghana which enables the cooperative to support their local community of over 2400 individuals solely through the production of this Shea.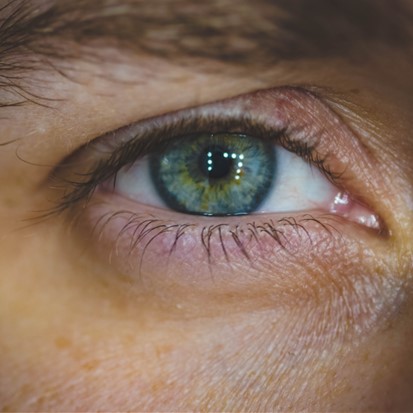 No9 Focus
I used this botanical EO blend personally for lazer sharp focus during my return to study, enhancing attention, concentration and aiding fantastic recall during exams and assignments.
Utilising specific EOs in studies that have shown: "compounds absorbed from the aroma affect cognition and subjective state" for improved performance during tasks specifically selected to tap into different cognitive processes. Decreased mental fatigue and improved alertness are also recorded in studies on EOs included in this blend, with increased interest as a possible treatment for people with ADHD, enabling focus on a task and filtering out other sensory input.
My buddies that have trouble with concentration and feelings of overwhelm during work-related tasks, reported "an alert calmness... awake but relaxed... capable, everything is doable... all becomes achievable" after trialling this balm.
"

Not only does the Calm Balm smell yummy, it IS effective in helping with stress.
Placing it on my pulse points and breathing it in calms me down and helps me get through the day with a definite sense of ease"
CH, Busy Working Mum